Bob Rose
BobR3487@aol.com
has submitted the following Puzzle Picture.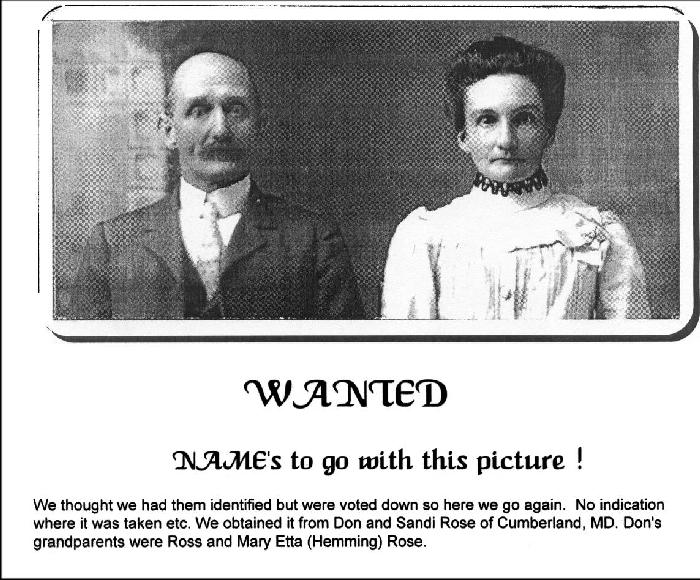 Does this couple look familiar to you?
Isn't it frustrating have a picture of people that you are so sure must be significantly related to you and yet you cannot find that clue that's needed to solve the mystery. Please contact Bob Rose
BobR3487@aol.com
with any questions or comments that you may have.
___________________________________________________________________________________________


If you have pictures that you would like to submit for posting on this page, please contact - clabaugh@richnet.net
Copyright © 1999, 2000 Tom Clabaugh